There is long time ago i wasn't speaking with you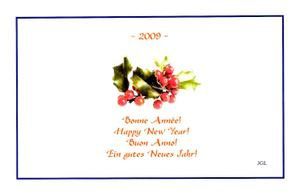 Because i am a old man now, like my best big carp. But every carps are always there in the lake, waiting you.
The lake: "Les Etangs du Brionnais" will be open start the first saturday from april 2009 in bivvy or with cottage. The prices are the same things as 2007-2008-2009, because i understand you and i think to be a nice host with you all, i hope!
In waiting your booking, at Christmas time here's wishing that all the happiness and cheer of a really Merry Christma will linger on though the year Happy Christmas and Happy new year 2009! Good-bye! See you soon!